Tapping into Your Homes Equity
Sometimes, the house of your dreams is the one you're already living in.
Maybe it just needs some new landscaping, an extra wing for your growing family, an expanded kitchen, or a swimming pool in the backyard! A record number of Canadians have taken advantage of the historic low mortgage rates and rising real estate values and have tapped into their home equity through equity take-outs. There's never been a better time to access the extra funds that can help bring your home to that next level of comfort. Consider accessing the cash you need for the renovations and improvements you've been dreaming about!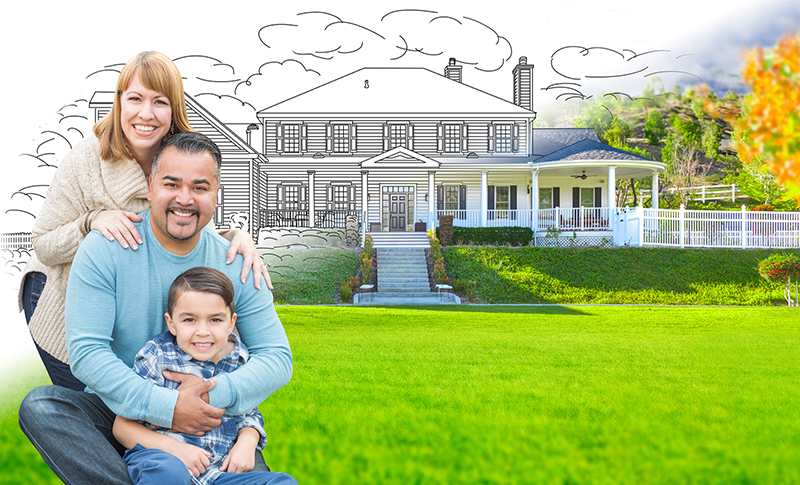 *Subject to approved credit, income verification and meeting lending credit granting criteria. Applies to residential mortgages only and some conditions may apply. O.A.C., E.O.E All content is subject to change without notice.
Why don't we have a chart or the lowest posted rates like every other mortgage company?
The lending environment has changed greatly in the past few years, and rates today depend on many more variables: How much of a down payment you have, whether your mortgage will be insured, what your credit score is, and how severe a payout penalty you're willing to risk. These are just a few of the variables that make up your final rate.
So rather than us posting the absolute lowest rate possible on the assumption that every variable works out in your favour, let's talk so we can determine what your particular situation is and what your rate might look like. We'd much rather do that then publish a rate you'd be disappointed if it wasn't available to you. It takes a conversation with an industry professional to explain the pros and cons of any rate being offered.
Call or email us today so we can discuss your personal situation.
Free Mortgage Evaluation - Just ask
"Curtis was able to succeed where other's had failed. He was able to work through a difficult deal and keep my realtor on task. Curtis would be my first phone call if I wanted to pursue the purchase of any property"